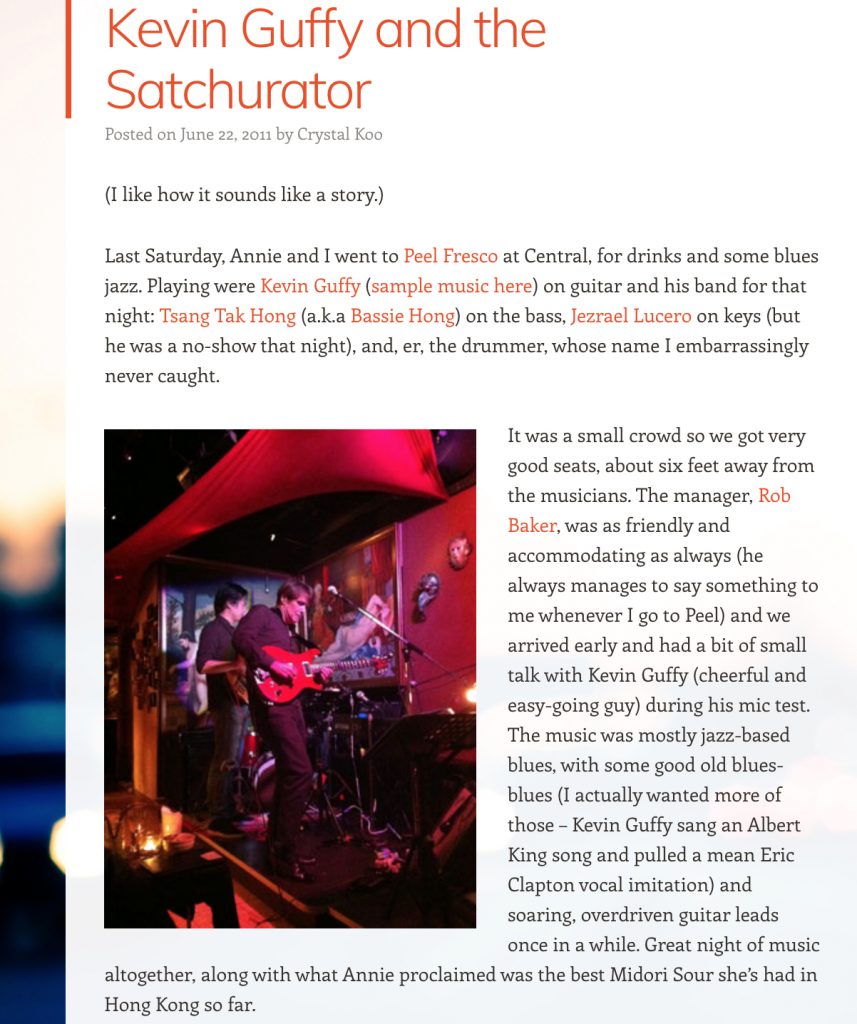 Paris Match Magazine – Feb 1995
"Istanbul, where east meets west, I recently discovered Kevin Guffy, playing the blues on his guitar in Harry's Jazz Bar, Taksim.
The lines are extremely long on the weekends, but worth the wait to see this blues trio from the U.S. From outside I could hear the wailing of his guitar singing through the streets.
Kevin kicked off the set with an original number entitled "True Believer" which featured his guitar work and bluesy vocals.
Harry's Jazz Bar has become extremely popular with Istanbul's jet set, a veritable who's who of artistic and business movers and shakers.
A great night out in this beautiful historic city, enjoying the soulful guitar of Kevin Guffy.
A must see when visiting Istanbul."